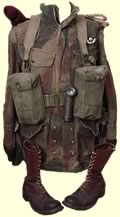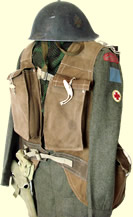 Welcome to Trench Rat Militaria
where you are invited to browse my listings of a variety of military antiquities. I have been a collector of Canadian militaria for over 25 years and have decided to turn my passion into a business.
My offering will be varied and certainly will grow with time. Predominantly you will find a mixed selection of WW1 and WW2 Canadian and British collectables with earlier periods as well. I will also offer Allied and Axis memorabilia when I find it. I originate from Saskatchewan and as such, I have a fascination with the Fur Trade, Indian artifacts and the Western Frontier, so some items relating to these periods will be available on occasion.
I am always looking for quality memorabilia so please contact me with your surplus items. Whole and partial trades are possible so please let me know what you would like to do. Single items and entire collections are purchased and I am willing to travel to see what you have. I will also do consignments on certain items at very reasonable rates.
Please contact me with any questions and particular wants. I may be able to find that special item you are searching for.
Lastly, I collect to Saskatchewan units and the PPCLI, so let me know if you have anything along these lines.